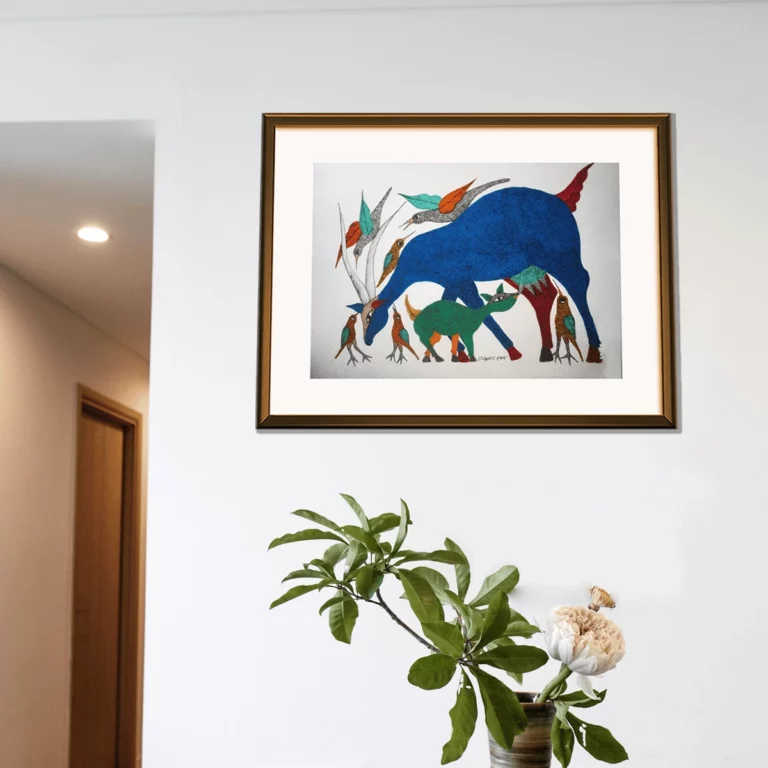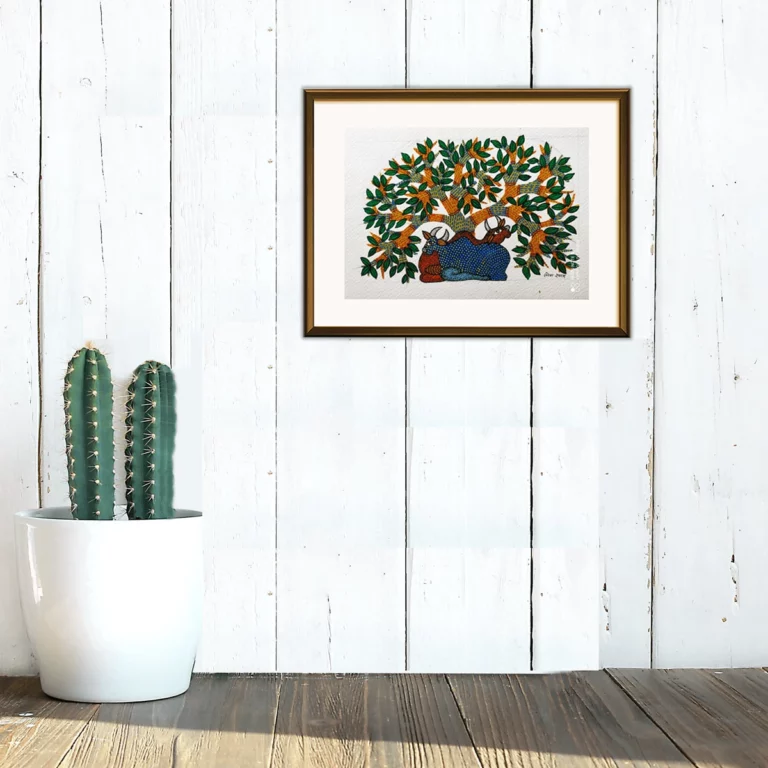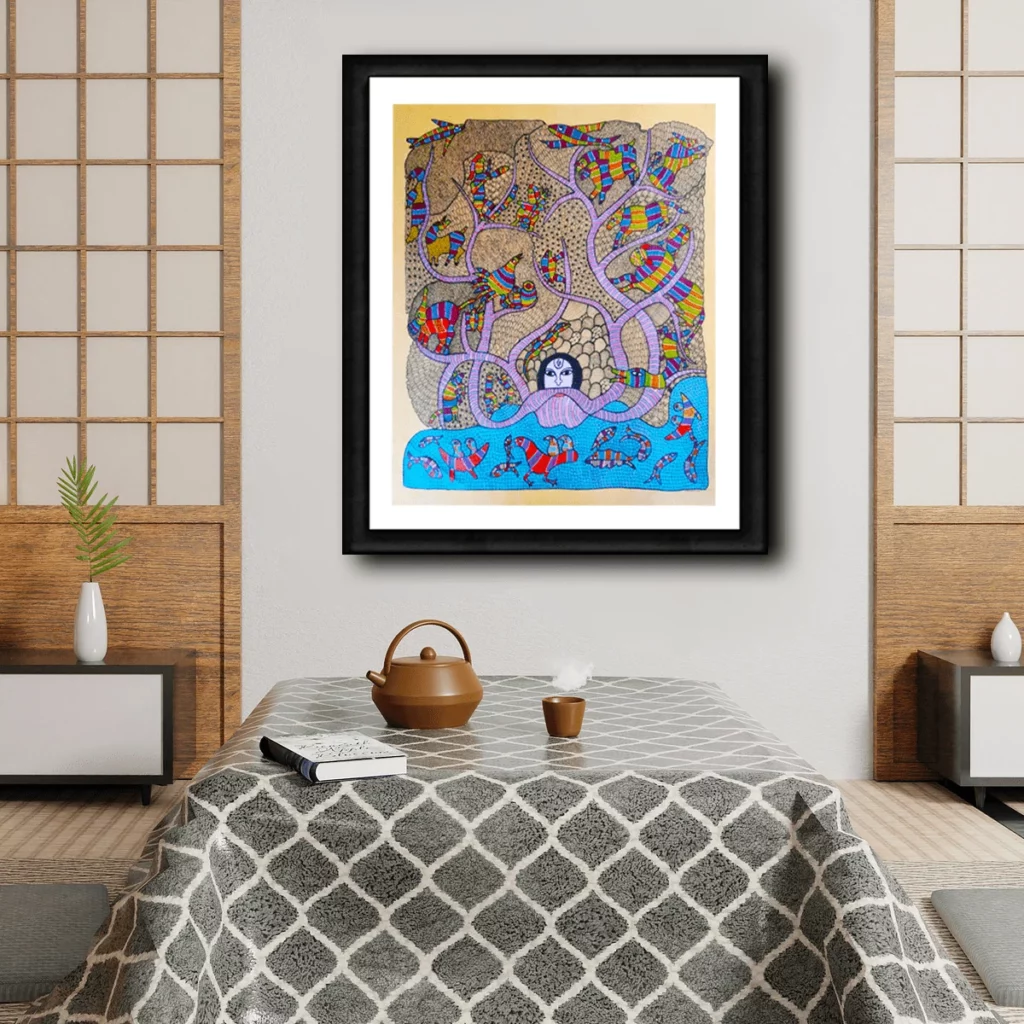 Gond painting is a famous folk art of the Gond tribal community of central India. These paintings are Intricate, painstakingly drawn patterns that detail each life form on the canvas.
Dots, dashes, and curved lines are common designs. Elements of nature detailed with repeating patterns are the most recognizable feature of Gond art. That is why Gond paintings can best be described as online work The artist makes sure to draw the inner as well as outer lines with as much care as possible so that the perfection of the lines has an immediate effect on the viewer. Lines are used in such a way that it conveys a sense of movement and dynamism to the still images.
Gond is One of the largest tribal communities spread over in a large area. These tribals live in Madhya Pradesh, Telangana, Bihar, Maharashtra, Odisha, and Andhra Pradesh. Gond Painting is done to preserve and communicate the culture of the Gond tribal community. Gond tribal art includes folk dances, folk songs, and Gond paintings.
Also, they believe that seeing a good image brings lots of good luck to them. Hence Gond tribal paintings are made on various festivals, rituals, and ceremonies such as Diwali, Karva Chauth, Nag Panchami, birth, marriage, etc.
The paints are usually derived naturally from objects such as charcoal, colored soil, plant sap, mud, flowers, leaves, and even cow dung. That being said, due to the scarcity of natural colors, Gond artists have begun to use poster colors and use canvas to paint on.
The present-day Gond paintings have evolved from Digna and Bhittichitra. The Gonds paint Digna, a traditional geometric pattern on the walls and floors of the houses while Bhittichitra is painted on the walls of houses, and these paintings include images of animals, plants, and trees.
Gond paintings are created on handmade paper, canvas, or even chart paper that are readily available in the market are used to make Gond paintings.
Bright colors such as red, yellow, blue, green, etc., are commonly used in Gond art. Natural colors are obtained from charcoal, colored soils, plants, leaves, cow dung, etc.
Some colors and their natural sources are mentioned below,
–   Black: Black color is made from charcoal.
–   Yellow: Yellow color is made from ramraj soil.
–   White: White color is made from Chui soil.
–   Red: The red color is obtained from geru soil.    
–   Green: Light green color is made from cow dung and dark green color is made from bean leaves.