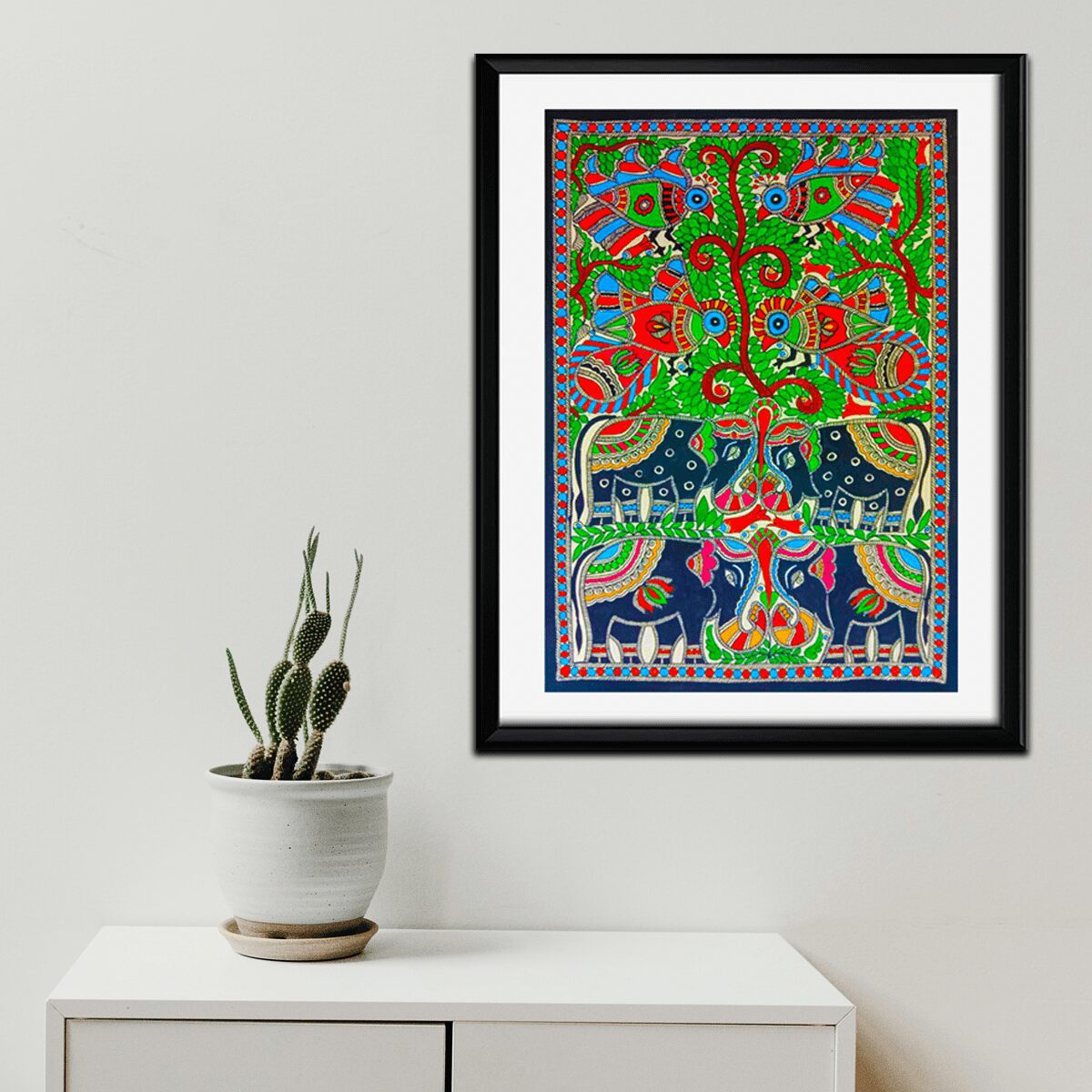 This popular art of the Mithila region is known for expressing the creativity and sensitivity of its people and is characterized by eye-catching geometrical patterns which is done using fingers, twigs, brushes, nib-pens, and sometimes even matchsticks.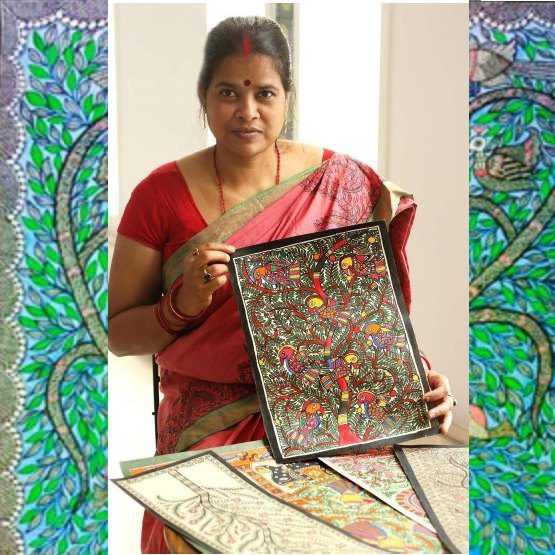 Decorated with the National Award, Kamala Award by the Craft Council Of India, World Craft Council Award from UNESCO, and various other Prestigious Awards, Ambika Devi is one of the biggest ambassadors of Madhubani painting all across the world.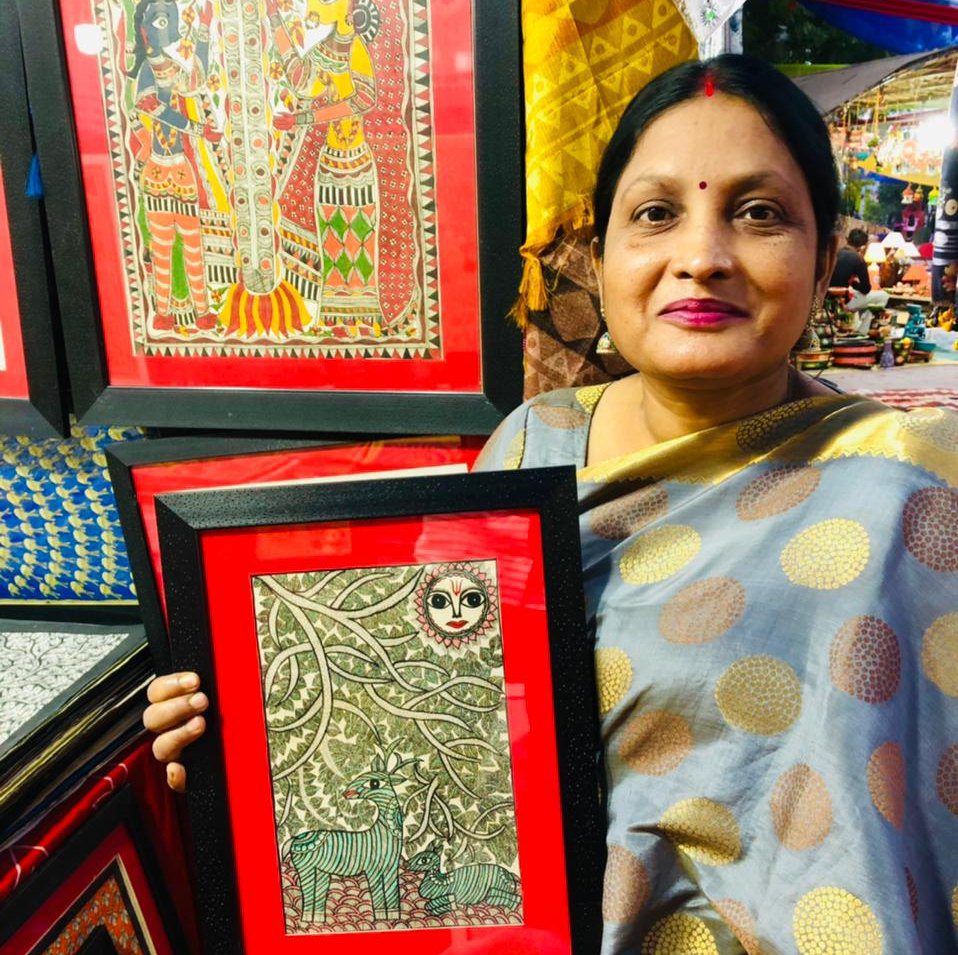 Mamta devi is a pioneer of the Madhubani art, who intends to expand the reach of this traditional art form by bringing more talent and innovation into it. Keeping the Purity of tradition with a whiff of contemporary style makes her art appealing and fascinating.
For her contribution and excellence in Mithila Painting she was awarded National Award in 2016.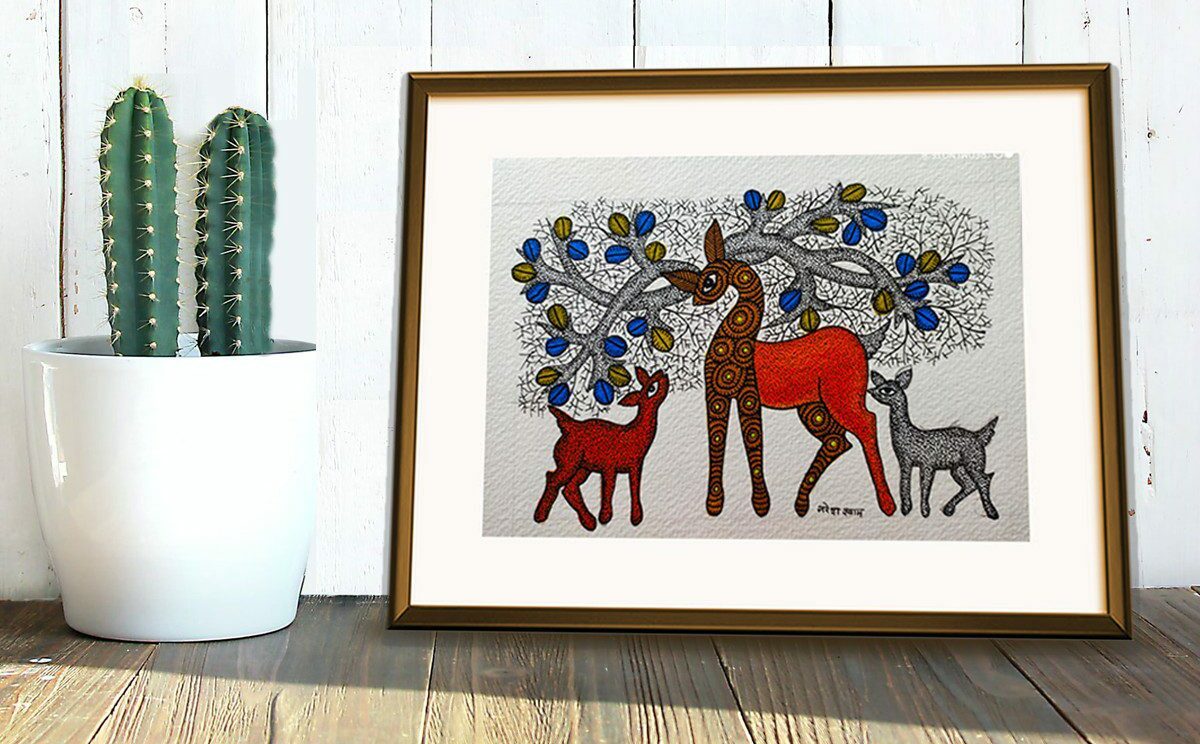 Famous folk art of the Gond tribal community of central India. These paintings are Intricate, painstakingly drawn patterns that detail each life form on the canvas.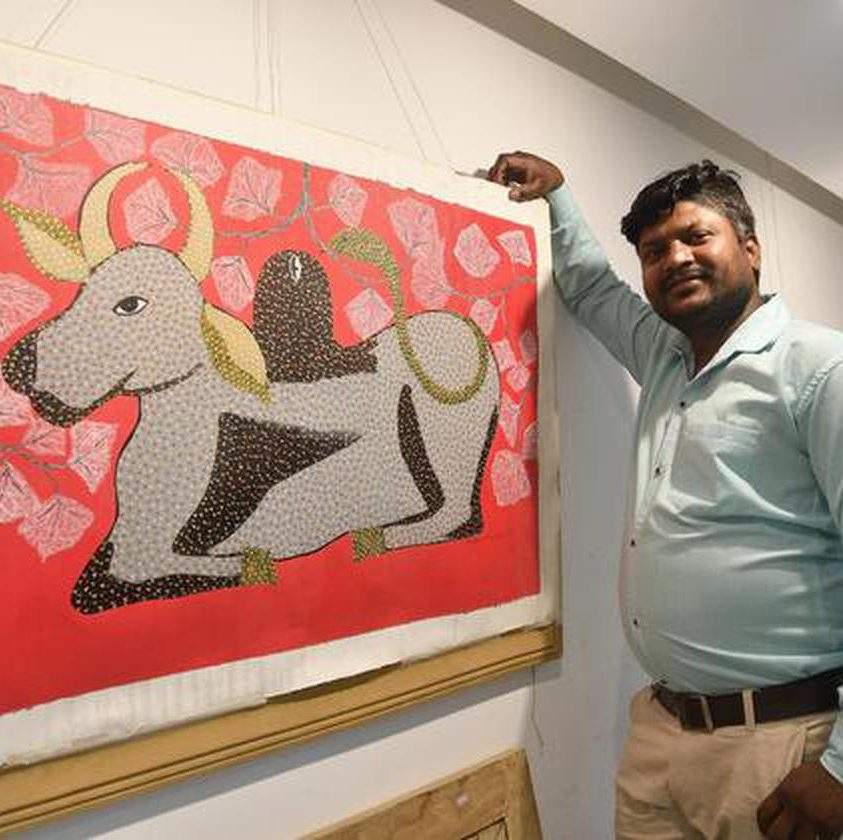 Sambhaw Shyam is the son of world renowned Gond artists Anand Shyam and Kala Bai.  He was familiarized with painting from childhood and when Sambhaw was 12 when he began as an assistant to his mother.

Sambhaw is one of the rising stars of Gond Art and has done exhibitions all across the world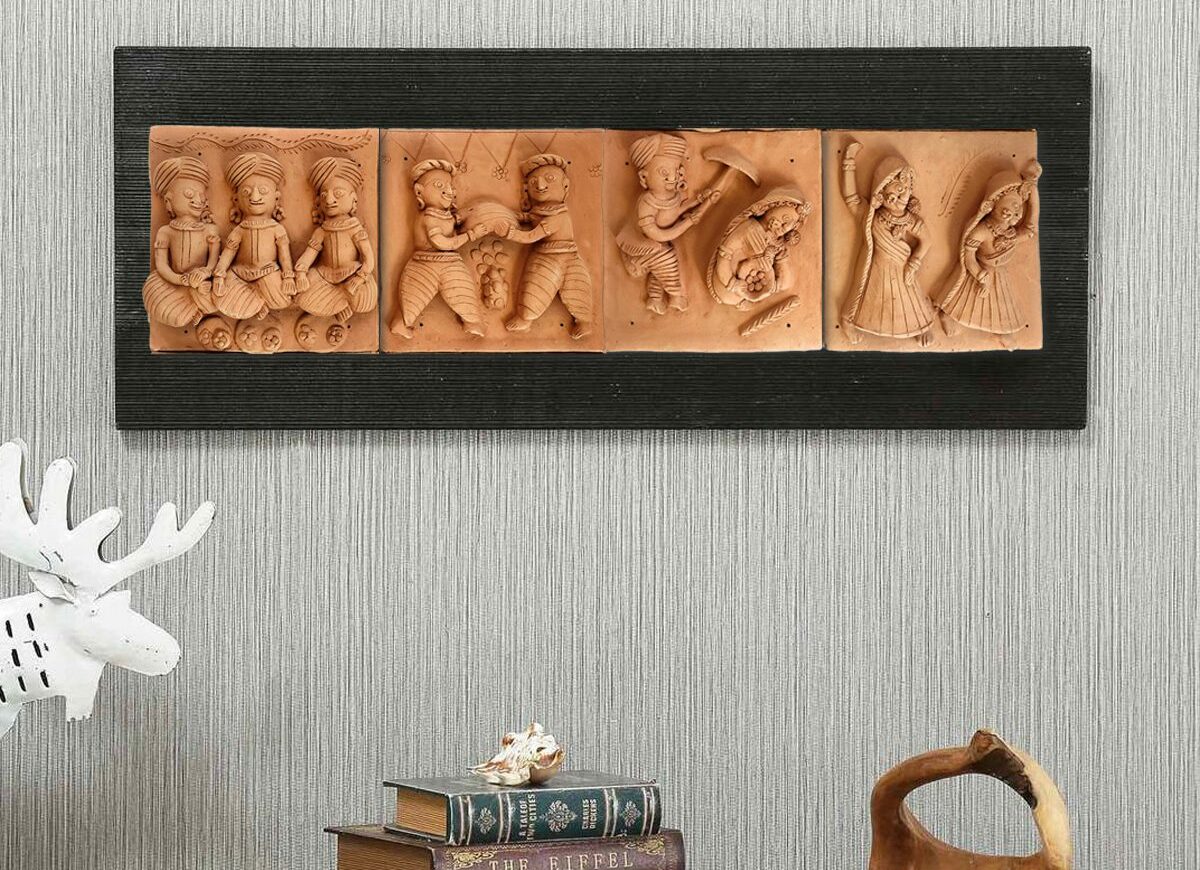 For thousands of years Indian artists have been using Wood as a canvas to express themselves. Be it Sandalwood, Teak, Rosewood or even leaves, the intricate design and craftsmanship is there to behold.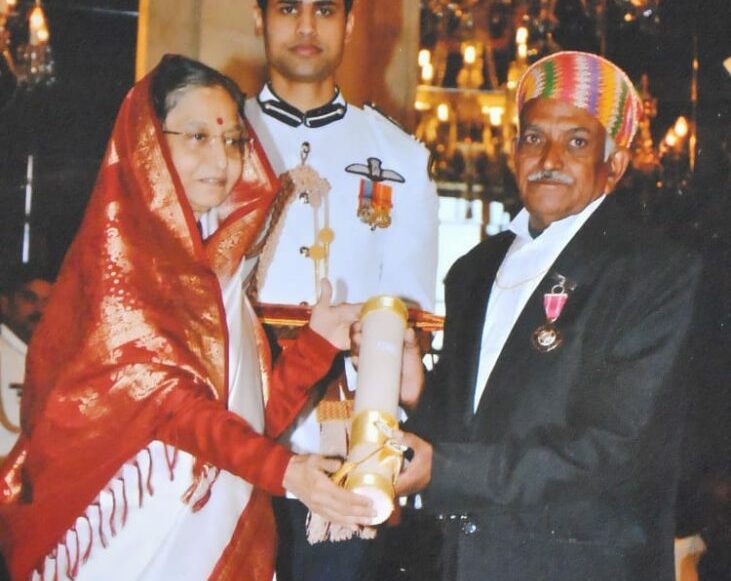 Dinesh Chandra Kumhar received National Merit Award for his exceptional work in Molela Terracotta art in 2019 and the International Crafts award in the same Year.His work is proudly on display in scores of Public Buildings like Udhyog Bhavan, Indira Gandhi Manav Sangrahalaya, Delhi Metro Station, and Branly Museum, France.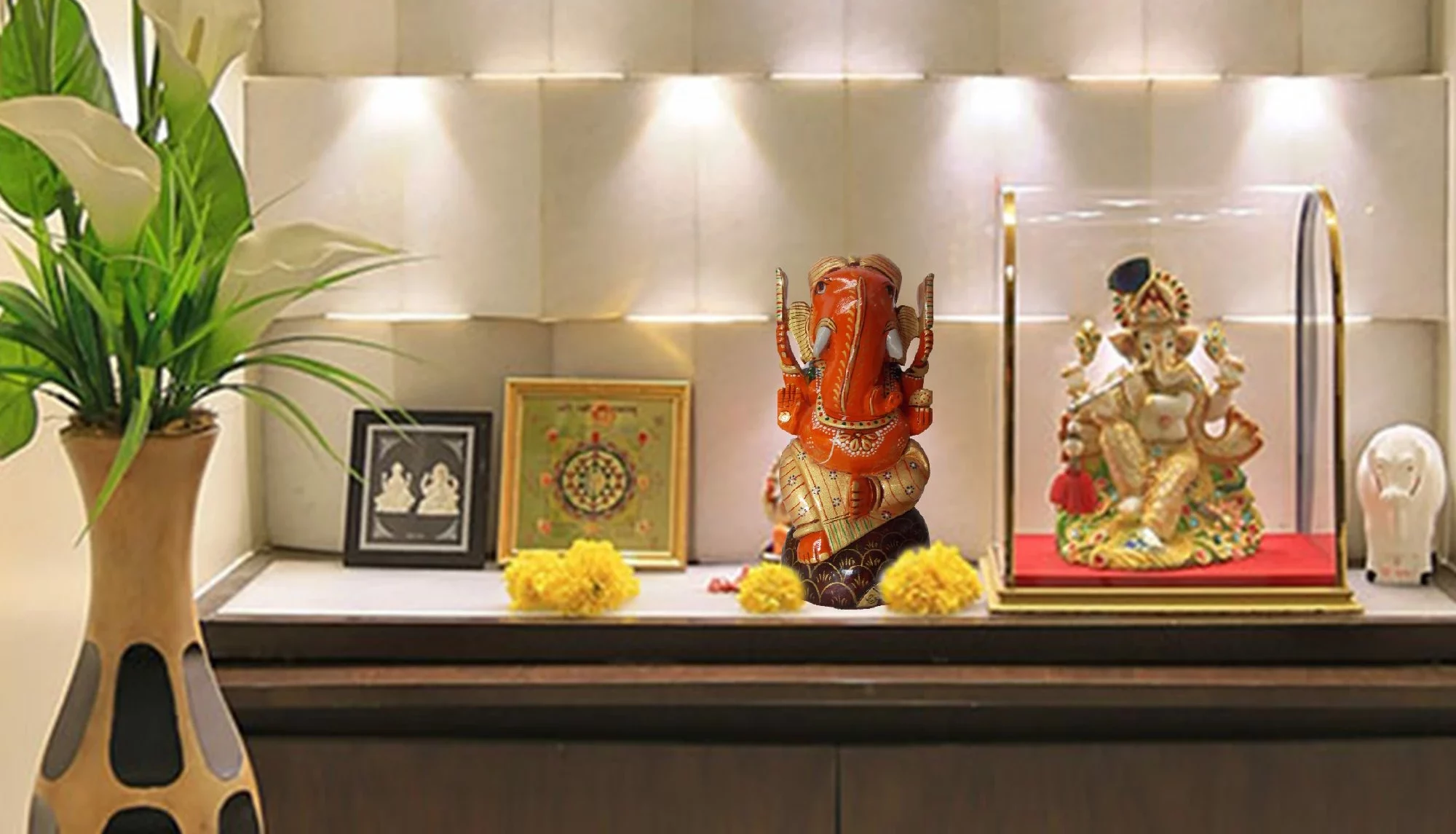 For thousands of years Indian artists have been using Wood as a canvas to express themselves. Be it Sandalwood, Teak, Rosewood or even leaves, the intricate design and craftsmanship is there to behold.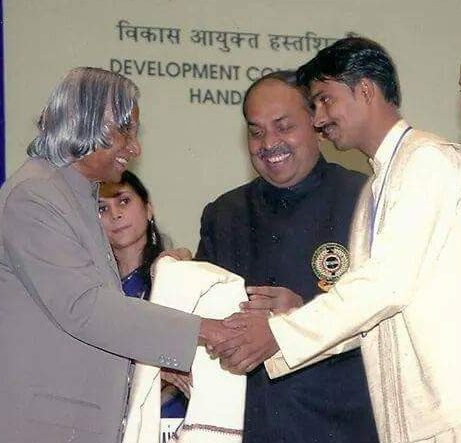 Coming from a family of stalwarts of Art of Carving, Neeraj Bondwal understands and values the legacy that he carries. With five National awardees and a Shilp-Guru (Rajendra Bondwal) award, the Bondwal family stands next to none. Traditionally his grandfather and father and uncles used to work on ivory for generations. With change of time, they had to shift to Sandalwood and then to Kadam and Abnoos wood.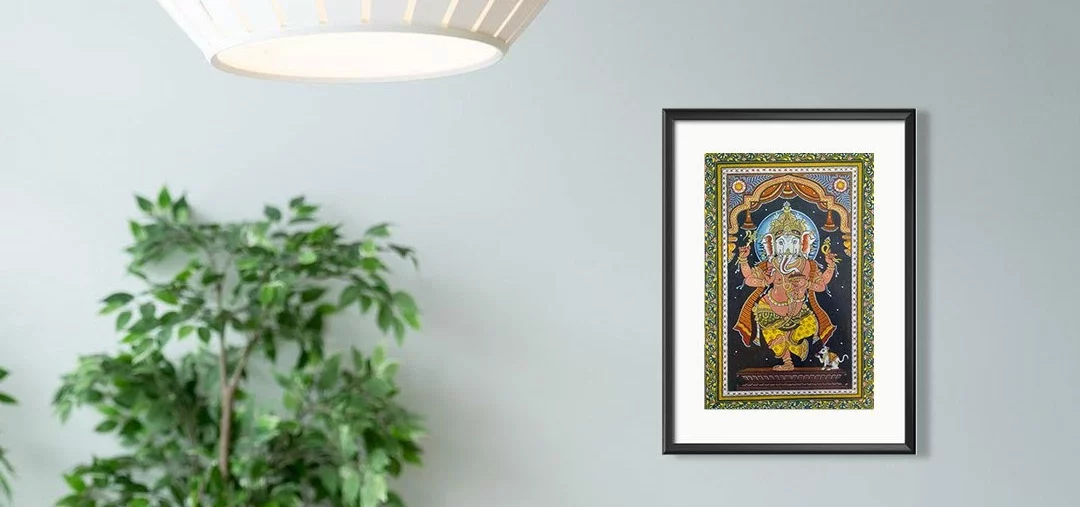 Pattachitra is one of the ancient artworks of Odisha, originally created for ritual use and as souvenirs for pilgrims to Puri, as well as other temples in Odisha.The painting the 'pattachitra' resemble the old murals of Odisha especially religious centers of Puri, Konark and Bhubaneswar region, dating back to the 5th century BC. The best work is found in and around Puri, especially in the village of Raghurajpur.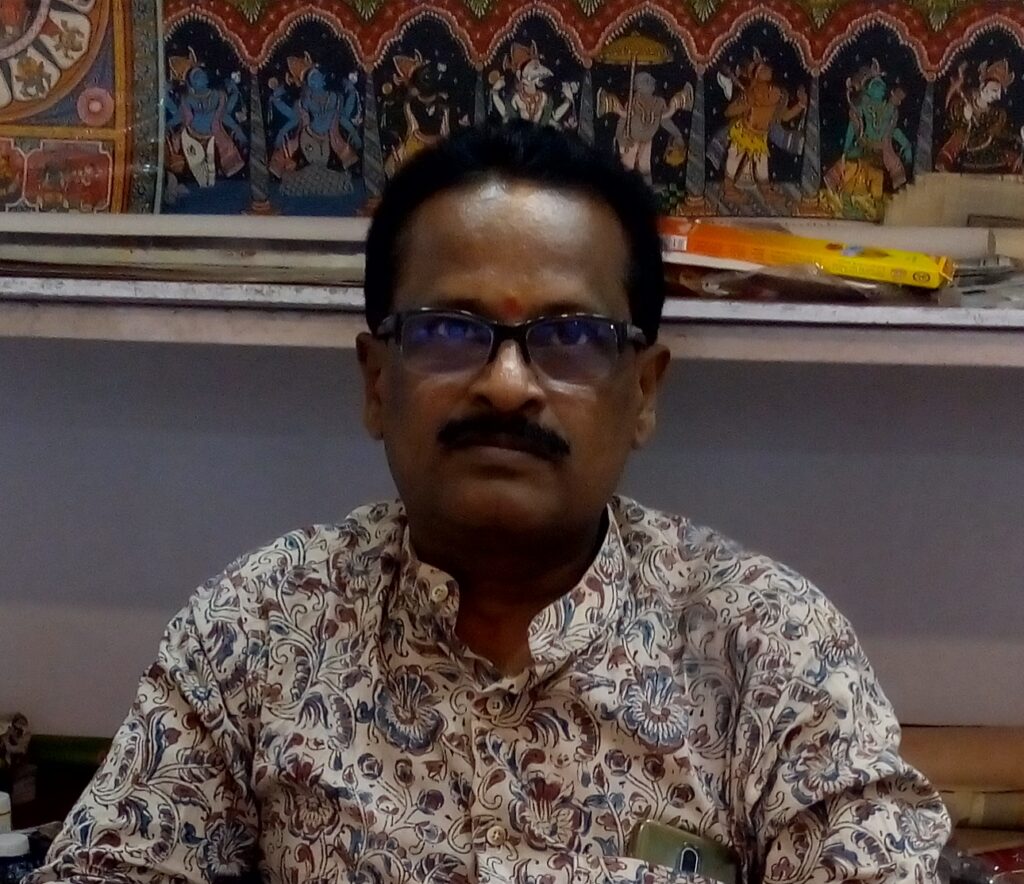 Rabindra Behera is a well known Odisha Pattachitra Artist. Encouraged by his family at an early age of 11 and  armed with a few basic art supplies, he began studying pattachitra etching under the tutelage of Jagannath Mahapatra the renowned Pattachitra artist, in Raghurajpur village in the district of Puri, Odisha.

Rabindra Behera has been doing pattachitra and palm leaf engraving since 1983. He Received the State award in 2003 and National Merit award in 2007. Shri Behera works mainly on tussar silk and patti (palm leaf).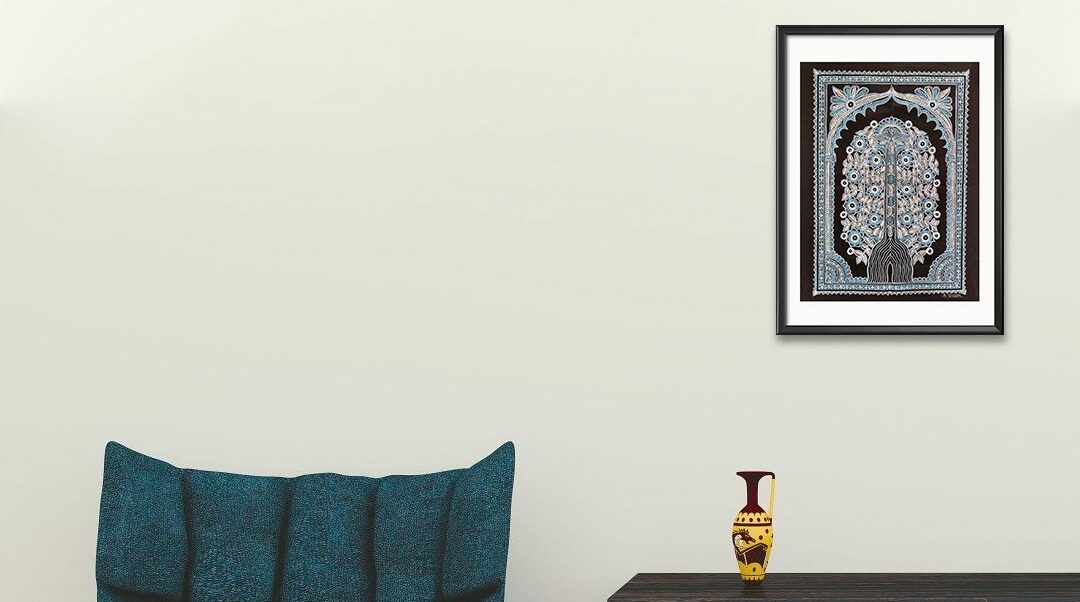 The 400-year-old Rogan art has its roots in Kutch region of Gujrat. This form of painting is done on a piece of cloth using natural handmade paints.
Khatri Mohamad
Rizwan Sidhik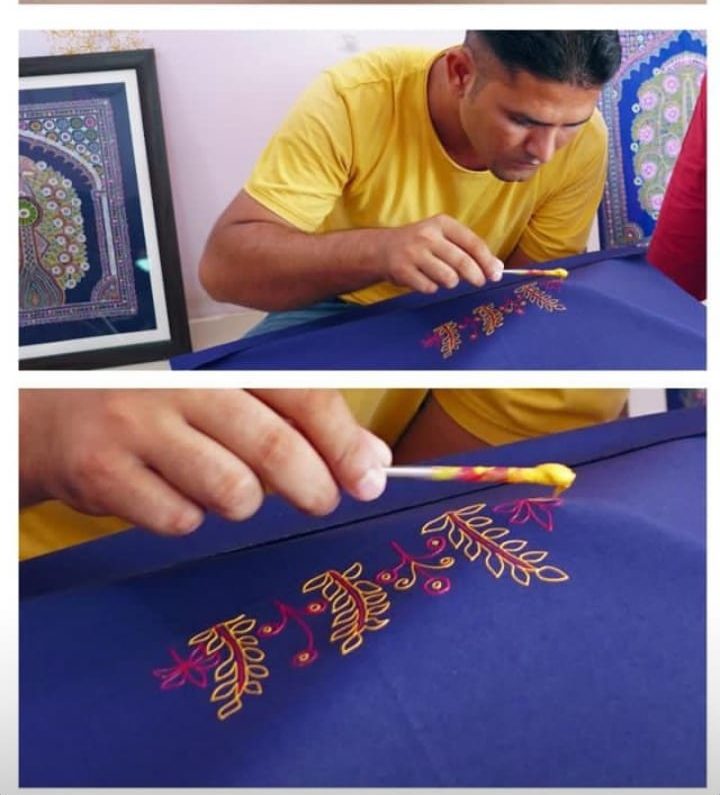 Coming from Renowned 'Khatri' community who are not only keeping the Rogan art alive but also making new admirers everyday across the art world, Khatri Mohammad Rizwan received Rogan art as a family legacy. A Seventh Generation artist Rizwan understands the enormous responsibility of bringing the art lovers drawn to this rare art and keep the interest alive through new innovations, while keeping the tradition intact.

He has been able to carve his own name among other stalwarts from the family. In 2012 One of his paintings was gifted by then CM Narendra Modi to the British Envoy to India James Bevan, which got his earliest recognition.  Later on he was awarded by various State Awards in Gujrat. In 2021 his talent was recognised by Crafts Council of India, which awarded him with Kamala Devi Awards in 2021.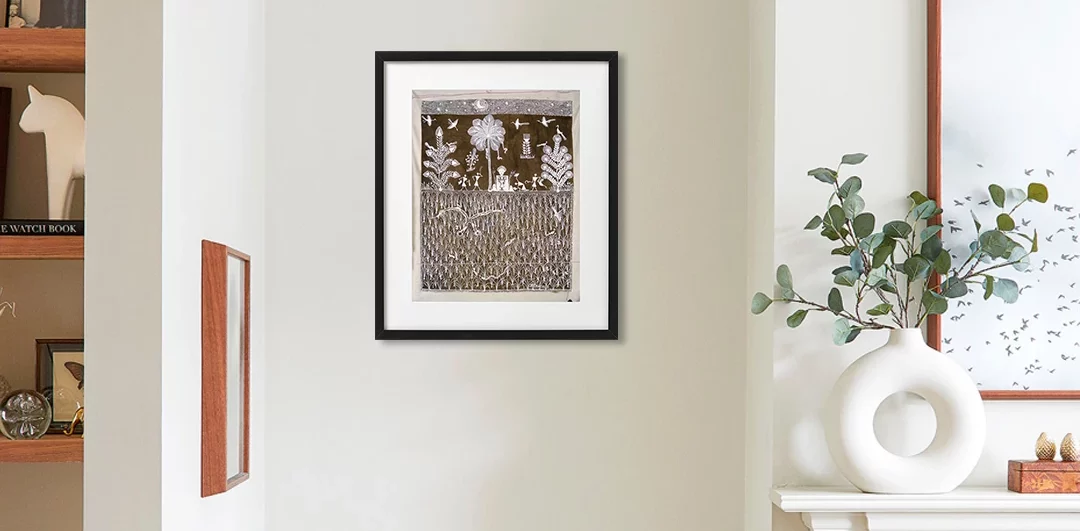 Warli art has traditionally been drawn on inside walls of village huts covered with Geru (red soil) and Cow dung.  Bamboo sticks are used as brush with rice paste mixed with natural gum as color.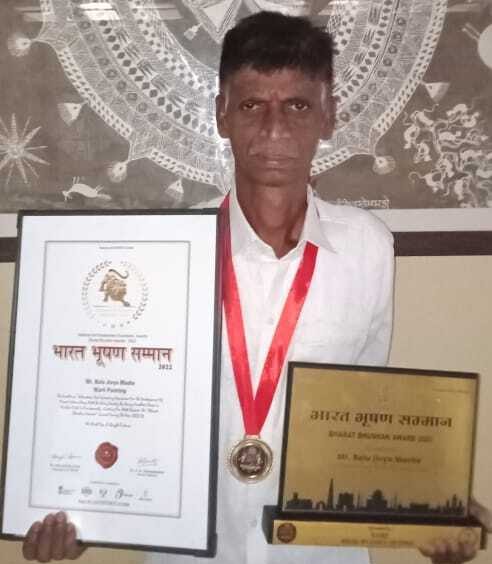 Born in the Family of Legendry Warli Artist, Padmshri Jivya Soma Mashe, Balu Jivya Mashe had to look further for inspiration than his own home. Starting at an early age of Fourteen he chose to became the part of his Centuries old Tribal Legacy of Warli Artwork.

Apart from organizing numerous exibitions in India Japan and Brazil, he also conducts regular workshops in India for the young art enthusiasts. He also received 'Kalaratna award' for his contribution to the field of art, in the year 2006.