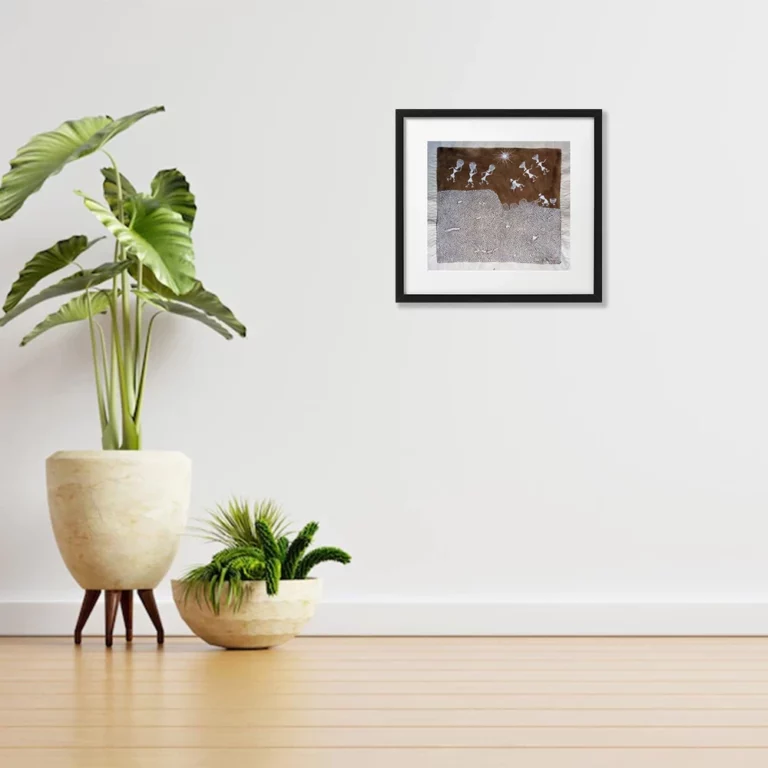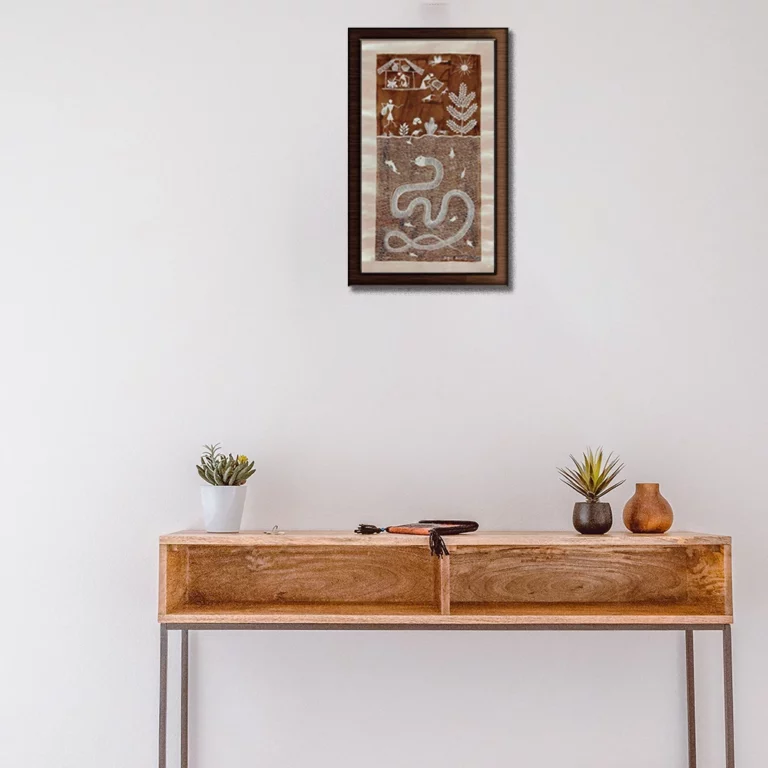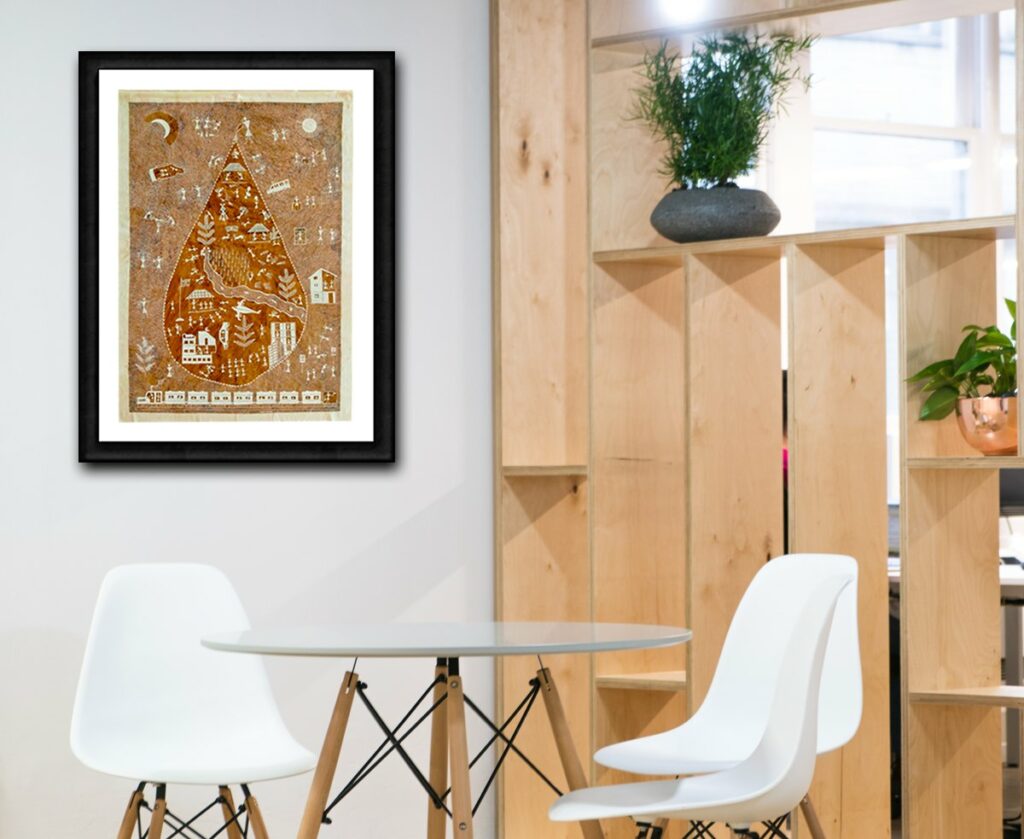 Warli art has traditionally been drawn on inside walls of village huts covered with Geru (red soil) and Cow dung.  Bamboo sticks are used as brush with rice paste mixed with natural gum as color. It derives its name Warli from the agrarian tribe that tills in the small padas (hamlets) of the palghar district of Maharashtra. 
The paintings are vivid with elements of nature that the Warlis Trbes worship. Intricate representations of Adivasi culture, including 'tarpa dance', which is performed to celebrate the harvest are made. The art often leaves the onlookers in awe with its simplicity and Cultural content.
These rudimentary wall paintings use a set of basic geometric shapes: a circle, a triangle, and a square. These shapes are symbolic of different elements of nature. The Warli culture is centered on the concept of Mother Nature and elements of nature are often focal points depicted in Warli painting. Farming is their main way of life and a large source of food for the tribe.
The central motif in each ritual painting is the square, known as the "chauk" or "chaukat", mostly of two types known as Devchauk and Lagnachauk. Inside a Devchauk is usually a depiction of Palaghata, the mother goddess, symbolizing fertility. Male gods are unusual among the Warli and are frequently related to spirits which have taken human shape. The central motif in the ritual painting is surrounded by scenes portraying hunting, fishing, and farming, and trees and animals. 
Festivals and dances are common scenes depicted in the ritual paintings. People and animals are represented by two inverse triangles joined at their tips: the upper triangle depicts the torso and the lower triangle the pelvis. Their precarious equilibrium symbolizes the balance of the universe. The representation also has the practical and amusing advantage of animating the bodies. Another main theme of Warli art is the denotation of a triangle that is larger at the top, representing a man; and a triangle which is wider at the bottom, representing a woman.
Warli Painting Collection