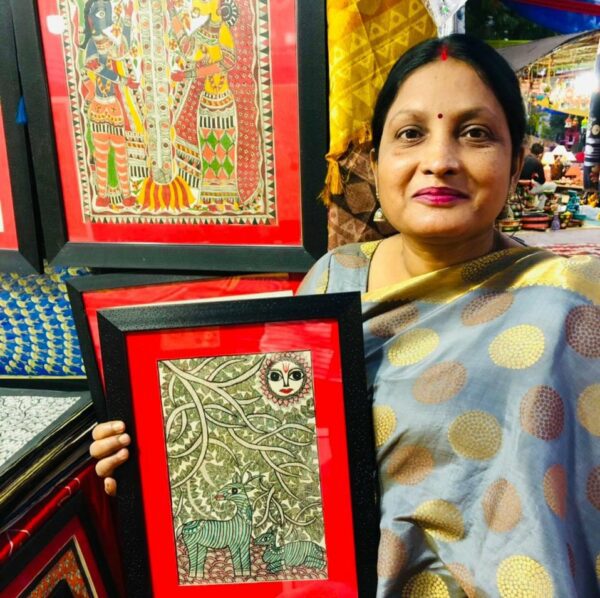 She found a conducive environment to work upon her tender drawings skills, as her village Jitwapur, was a famous prolific ground for Mithila Painting, and with her absorbed focus and dedication she managed to make a mark of her own.
For her contribution and excellence in Mithila Painting She was awarded National Award in 2016.
Passionate for
Women Empowerment​
With her rich experience and craftsman in Mithila Painting, Mamta Devi is busy creating young talents in this art. More than 40-50 women have already received training under her watchful guidance.
She intends to expand the reach of this traditional art form by bringing more talent and innovation into it. Keeping the Purity of tradition with a whiff of contemporary style makes her art appealing and fascinating.
We are proud to have her onboard at HasthCraft, and are excited to reach out to the admirers of Mithila Painting (Madhubani art), through our Platform.
SEE MORE MADHUBANI PAINTNGS