As student of fine arts in the early 90's Nitu Sinha fell in Love with Mural Art and continued this love affair ever since, living, nurturing, experimenting and making a lifelong career out of it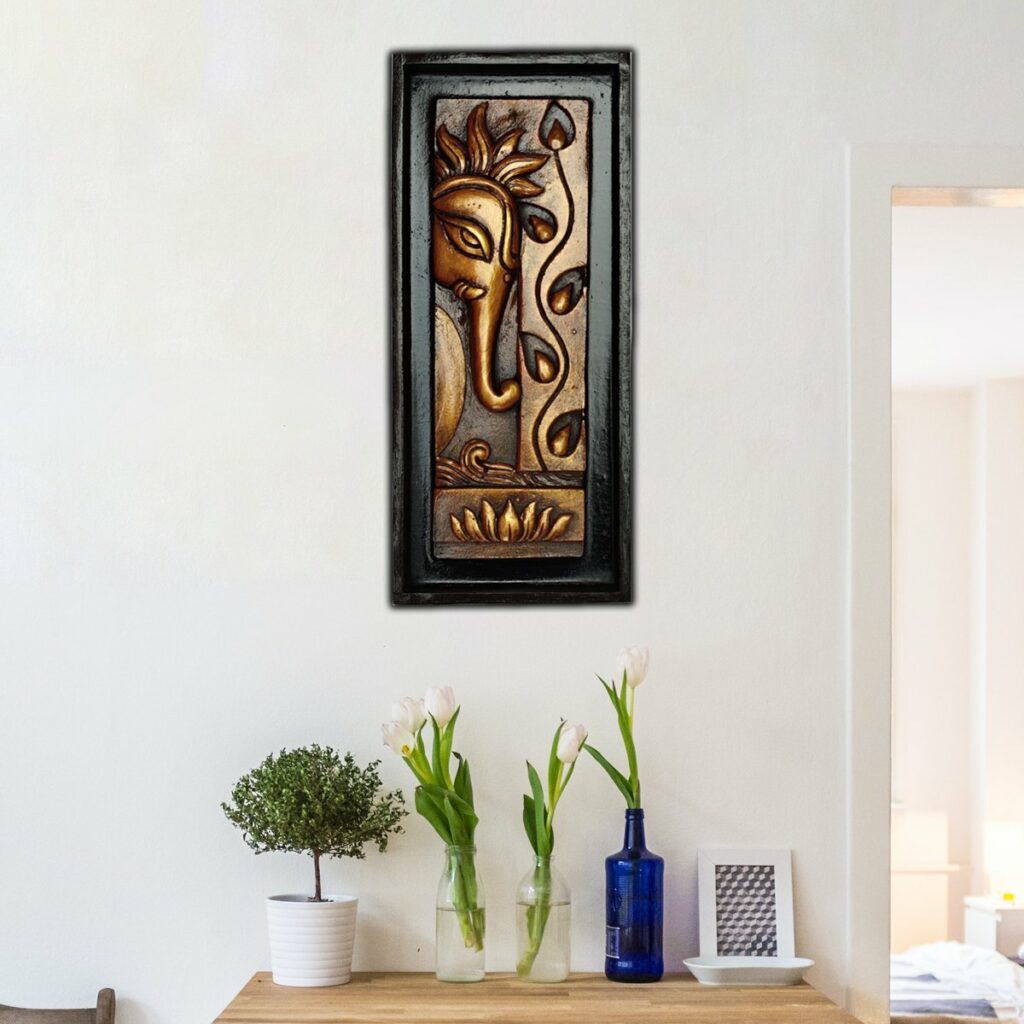 From attempting on huge projects taking 8-9 month on one piece, to trying fusion of different art forms to give it a modern contemporary flip, she has done it all. The artist in her has always encouraged to expand the boundaries of the Art she passionately practices.
She has been a frequent participant in various exhibitions and Camps organised by Lalit Kala Academy, International trade Fairs, Kalidas Rangalay Patna, Kaala Ghoda art festival Mumbai and had solo shows at Indian Art Festival at BKC (Mumbai) and Nehru Centre (Mumbai). She has also been proudly showcasing her art in Bihar Pavilion at India International Trade Fair for over Two decades.
Commercially she had been showcasing her art at Times Interior Mumbai, Society Interiors WTC Mumbai, Inside-Outside Mega Show BKC Mumbai, and several other Commercial shows and events.
Nitu Ji has been awarded with Upendra Maharathi State Award (Bihar) in Terracotta and Kumud Sharma Senior artist Award for Contemporary Arts along with a number of awards and recognitions at every stage of her career. 
Presently running her own art studio from Patna Nitu Sinha strives to continue this fabulous journey and is a Talent we  at  Hasthcraft are Proud  to endorse.