Drawn into drawing out of sheer curiosity as hobby, a good decade ago, Soni Kumari took Tikuli art seriously when after a mere three month of training she could manage to claim Rajya Medha Purashkar at the famed Upendra Maharathi Sansthan, Bihar.
After the initial success she faced the first challenge of lack of artists and support groups, as the few known names in the art kept a closed company of people, and kept the art within the circle. But this didn't deter Soni Kumari  for long and she started to raise a new set of artists all by herself. She started teaching unprivileged youngsters in her neighborhood at Drab Toli (Patna City), free of cost, and in a few years she had a small dedicated group of her own, who were not afraid of experimenting with the traditional themes and materials.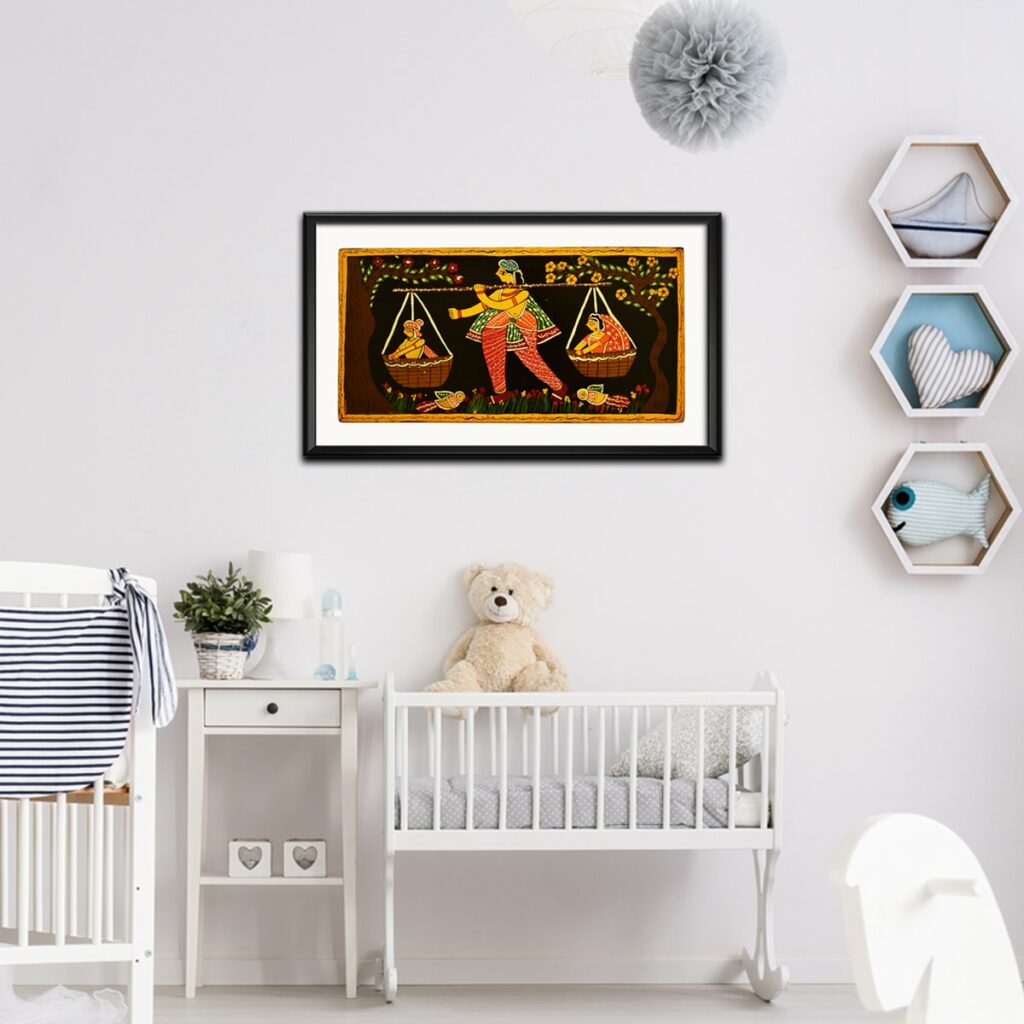 "It's a difficult art to pursue as it needs lot of focus and patience. Each small dot with a '000' brush has to be perfectly placed." She explains. Her partner in art Mukesh explains how each layer needs days to dry before the next layer of color is applied. The shining black background itself is achieved after 3-4 layers of coating over 6-7 days.
Tikuli art takes some inspiration from Madhubani art in themes and motifs, but It has its unique Positioning of characters, Body proportions, Facial Expressions and hand gestures which makes it stand out.
With modern use of lightweight MDF along with regular plywood, Tikuli art is fast gaining space and acceptance with affordability. We would see a lot of action on Our Platform HasthCraft, dedicated to this quaint art from Bihar.