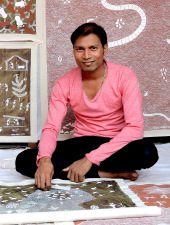 Ankush was introduced to Warli art as a Child, by her mother. She used to create beautiful traditional figurines on the red-soil painted walls of their thatched house. Using rice as the primary ingredient, he watched intricate drawings of Village festivals and day-to-day Tribal life, come alive on those mud walls.
Learning from an as authentic teacher as her mother, Ankush decided to carry this legacy forward, keeping the Originality of this tribal art Intact. He struggled hard to create a name of his own among some discerning buyers. Gradually he was recognised by the government bodies, promoting the art, when he started getting invited to Art fairs and Art exhibitions.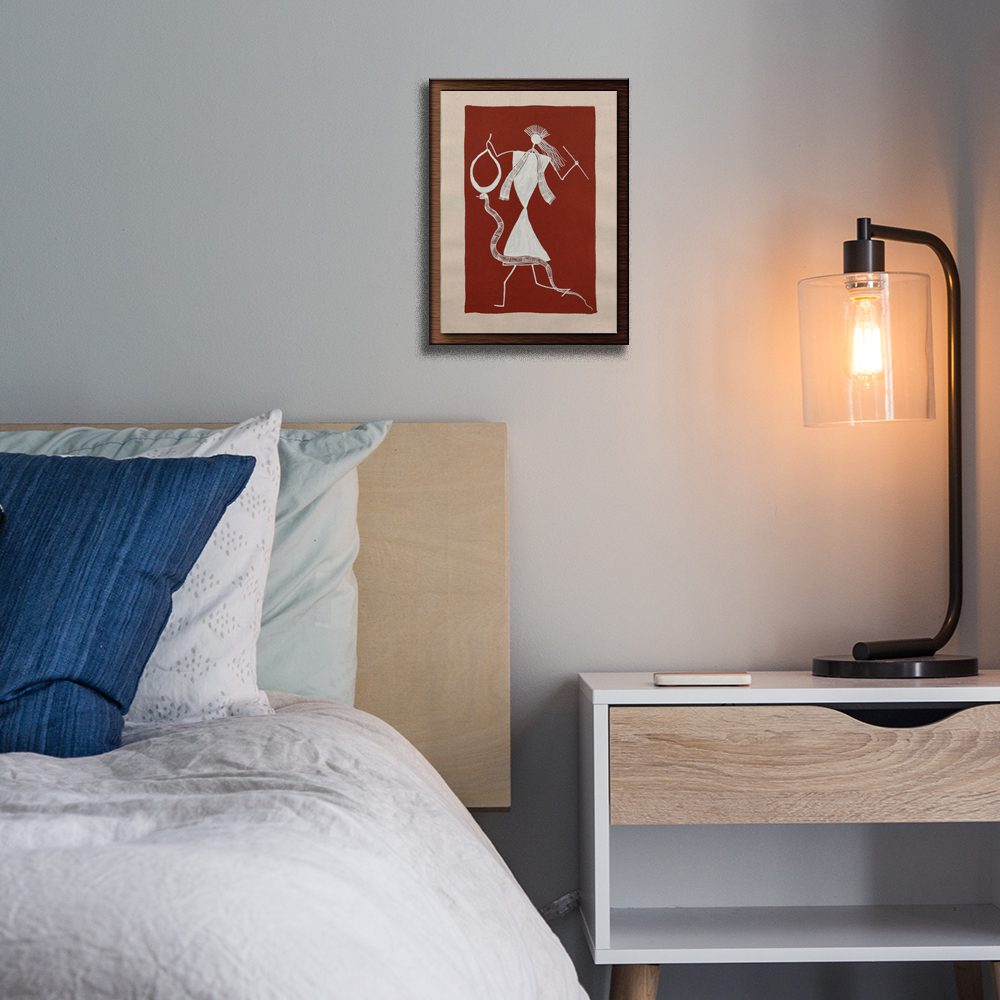 Warli art is traditionally Drawn with bamboo sticks used as brush with rice pest mixed with natural gum as color, on mud walls covered with Geru (red soil) ad Cow dung, Warli art leaves the onlookers in awe with its simplicity and Cultural content. 
Warli is the name of the agrarian tribe that tills in the small padas (hamlets) of the palghar district of Mahrastra. The paintings are vivid with elements of nature that the Warlis worship. Intricate representations of Adivasi culture, including 'tarpa dance', which is performed to celebrate the harvest are made.