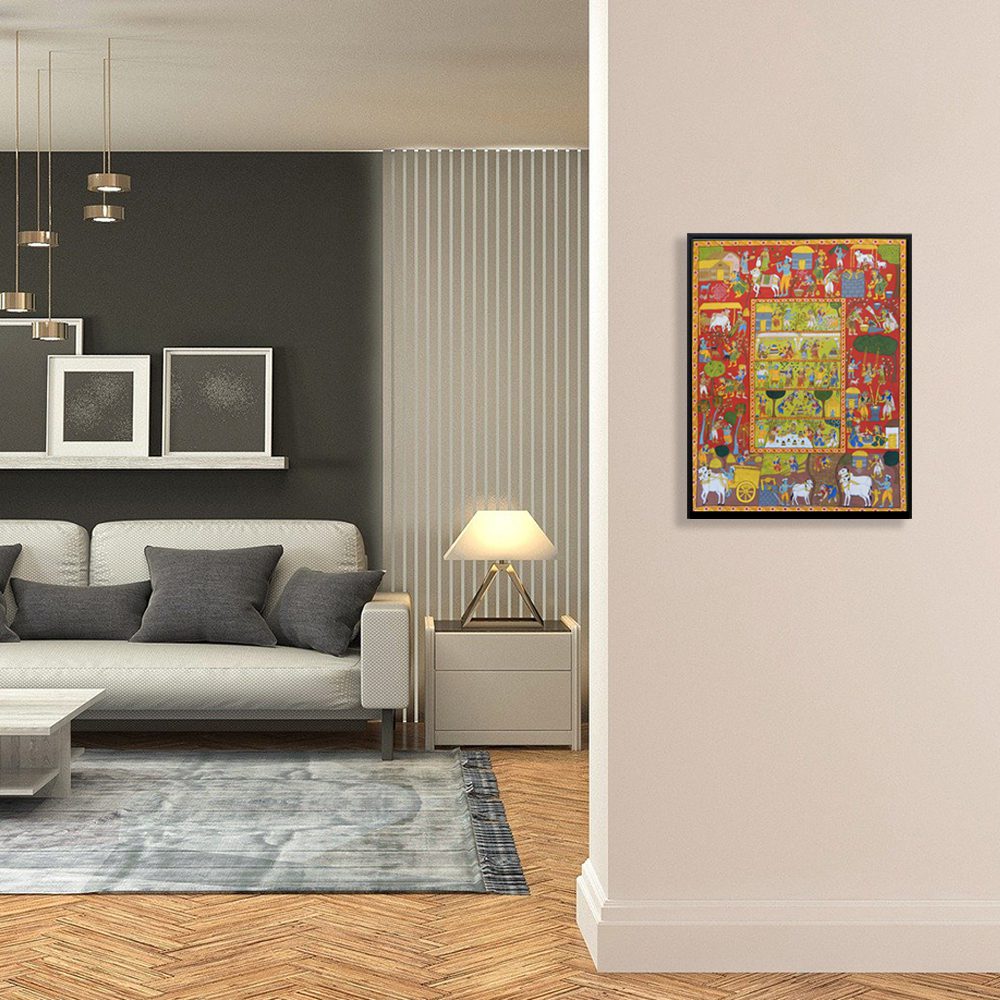 Indian handicraft
a celebration of Life​
Enjoy the summer time and shop our SS20 Collection
at up to 50% off, for a limited time.
Through its paintings, India has carried forward the often told stories and retold them, each time in a new personalized way, the own version of the shared sentiments. Women in a small place called Madhubani in Bihar narrated it with freehand fine lines, with natural colors for centuries before being rediscovered by the rest of the world. While the Oriya artisans displayed it on Patts made with tamarind seeds paste applied on Clothes, and heated on charcoal.
The stories for one came from 'Ram-Sita Vivah' while for others it has been about Jagganath, Balbhadra, and Subhadra. Each artist invariably depicts what primarily dominated his/her imagination.The same attempt was made in Woods, Ivory, textiles bringing out a sculpture a mural or a story in print, the beads of the same legacy, a whiff of the same fragrance.India has silently but proudly kept its emotions, devotion, and aspirations alive, ensconced in the threads of a weaver in Benares and the strokes of a chisel in Kerala.
Centuries of unsung endeavor by its village artisans have kept this living legacy in its glory. For this reason India today is among the leading Exporters of Handicrafts, spreading its reach far and wide.Handicrafts form an integral part of India's rich and unique customs. A humble diya lit on Diwali is as much a part of this heritage as is the Madhubani art made in Mithila region in a marriage 'Kohwar'. The Gond art on the walls of tribal village cottages is as significant as is the Pashmina Shawl of Kashmir. This inheritance or we say Indian handicraft's history of making unique and beautiful artifacts has been passed from one generation to another. Unique Jewellery, hand-made paintings, Murals, and beautiful woodcraft India has been doing that all.
A routine Indian household engages with Handicrafts from a morning with a Kolam at the door to a Puja bell at a temple, a Sandle in the Feet to a topi on the head, or an 'angwastram' or a "gamchha' on the shoulder. Indian life steps into the realm of handicraft at every step of daily life. On special occasions like marriages, it's a complete assembly, on display. We seldom stop and observe how much of our lives are enriched with one or the other form of handy crafts, without which ours would be a story without the soul. 
Legacy of India lives with its art which is retold, each time in a new personalized way; the own version of the shared sentiments.