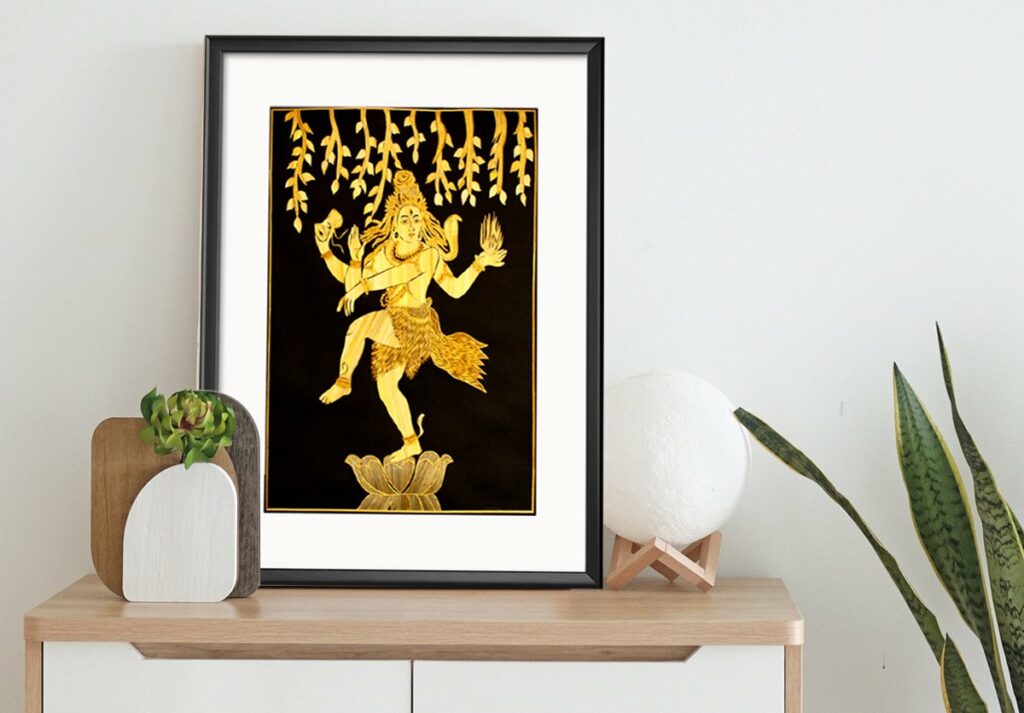 A lifelong admirer and practitioner of Fine arts, Sanjeev Jha has over three decades of experience in Madhubani arts, rangoli and wood works. With this experience under his belt, he turned towards resurrecting Sikki art, an art form practiced in Bihar for centuries but was on the brink of extiction.
Sikki is a 4-feet tall lush green grass found around water bodies, which are cut and split into two and left to dry for weeks. Artists use the dry grass in its natural golden hue or dye it into vibrant hues of purple, magenta, green, and bright yellow.
The Sikki grass is flattened and pasted on even surfaces like wood or paper. Wall hangings, diary covers and other articles are created using this method. With the recent interest in this Ecofriendly Art, Artisans are now weaving clutch bags, chandeliers and earrings with Sikki, and not just the traditional utility products.
Sanjeev Jha uses his skills in Madhubani art to create new patterns and designs. He spots talents, who for some reasons have drifted away, and give them an opportunity to get reconnected with the art and earn some living out of it. His workshop is always teeming with talented young women, chattering and giggling while creating amazing art pieces under his trained and watchful eyes.
He passionately argues that art is not only for elites. It thrives through general acceptance and appreciation in the society, which brings new talents to the fore and saves the art from shrinking to exhibitions and museums. Hasthcraft is happy to lend a platform to his art and artisans, to showcase the beauty of a forgotten craft.